Wrong Way!!
A lot of unusual, funny, or just plain wrong signs and roads.
10/19/2003-present
6/11/2001-10/18/2003
6/11/2000-6/10/2001
11/01/1999-6/10/2000
04/18/1999-10/31/1999
10/15/1998-04/17/1999
7/20/1998-10/14/1998
6/9/1998-7/19/1998
One firm rule about interstates is that they can't have side roads or driveways directly connected to them. All access is via ramps.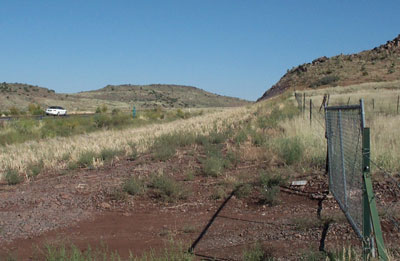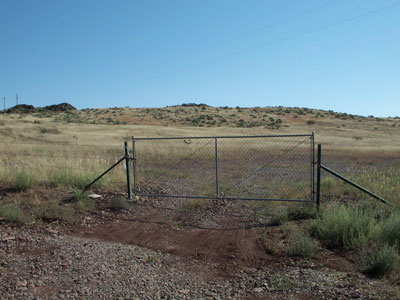 (I-17 between Orme/Dugas Rds. and AZ 169)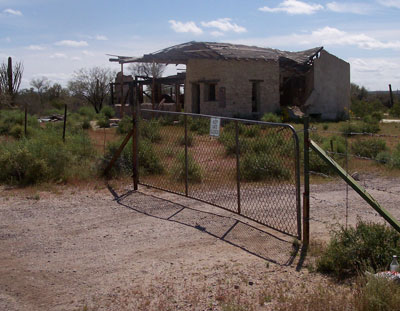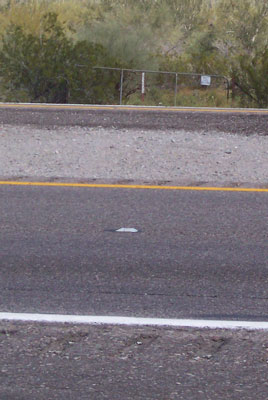 (I-8 between Gila Bend and Casa Grande)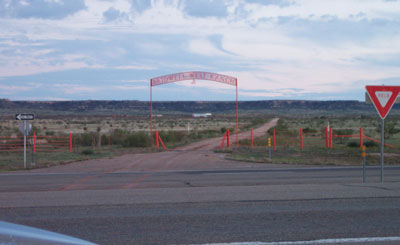 (I-40 between Glenrio and Adrian, TX)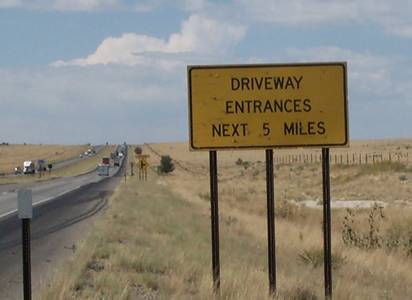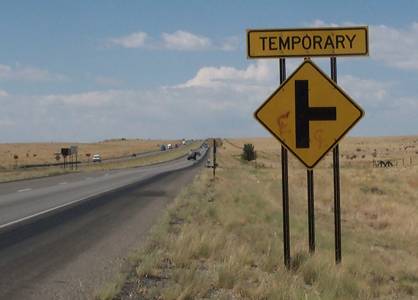 (I-40 west of Albuquerque, NM)
Oops. Although it's supposed to be a firm rule, there are real world factors to consider. The cost of building a grade separation and ramps or frontage roads is substantial, versus the minor amount of traffic a remote ranch road will generate. The gate for the Arizona one is now actually locked, but wasn't in the past. New Mexico actually signs theirs, but with a "Temporary" disclaimer. This "temporary" situation has existed for years. In Texas, most freeways, even in remote areas, have frontage roads that ranch roads can connect to. For some reason, the 22 westernmost miles of I-40 were built without them. Frontage roads aren't a cure-all, though. Rather than drive to the nearest interchange, many people simply drive across the grass from the frontage road to the interstate.
---
10/19/2003-present
6/11/2001-10/18/2003
6/11/2000-6/10/2001
11/01/1999-6/10/2000
04/18/1999-10/31/1999
10/15/1998-04/17/1999
7/20/1998-10/14/1998
6/9/1998-7/19/1998
Last updated 9/4/2005