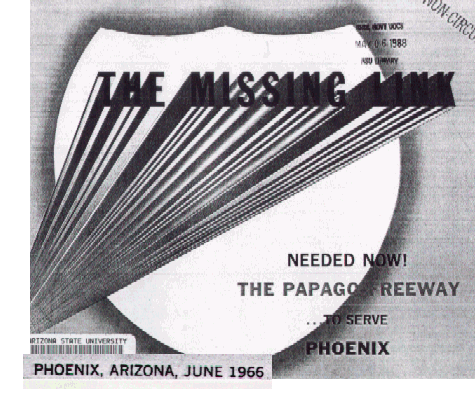 "Now" ended up being 24 years. This 1966 pamphlet was published by the City of Phoenix to promote the Papago Freeway through town. The Papago's last link was opened August 10, 1990.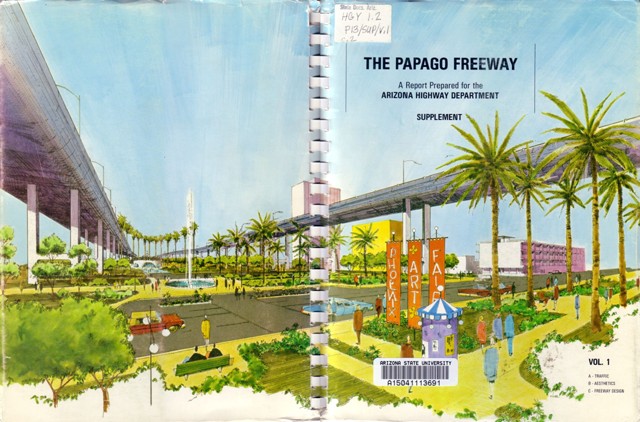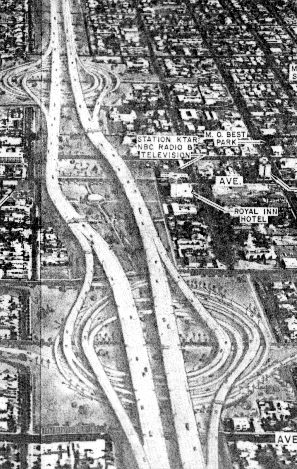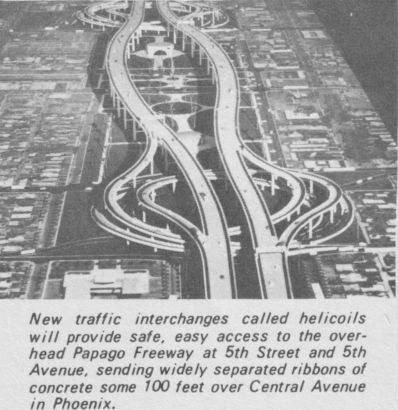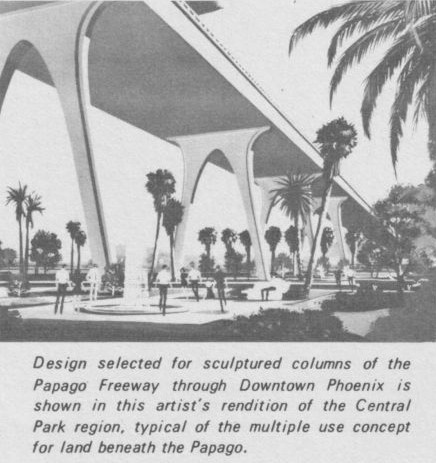 Welcome to the World of Tomorrow! The Papago's original design had the lanes arching 100 feet over Central Avenue, with "helicoil" ramps connecting to 3rd and 5th Avenues (foreground) and 3rd Street (background). Traffic would make a 270° loop to reach ground level.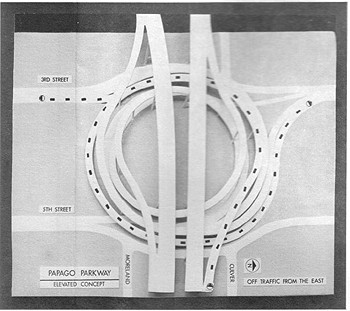 Note that traffic would turn to the left, rather than the right as in cloverleaf ramps. (Illustrations: ADOT)
Until 1972, this seemed to be a done deal. But then, the Arizona Republic newspaper launched a campaign against it. That, coupled with growing anti-freeway sentiment nationwide, defeated it in a 1973 ballot. A proposition in 1979 proposed the "Grid Plan", which would have made improvement to existing surface streets, but would not have built any freeways. This too was defeated, which was seen as a move back toward freeways. I recall one ad for the Grid Plan, with the announcer saying "They want to build a freeway out here?" That "out here" is now heavily developed.


For all the time in between, the "Moreland Corridor" was a partly cleared stripe through town.
The project finally got rolling again in 1983 with a plan for a below-grade route through the center of town, and a tunnel covered by a park at Central Avenue. This was the plan that finally got built. I hope to have more details on the campaign against it.
Return to Urban Freeways
Return to Arizona Roads
Last updated 8/16/2002